Nutrix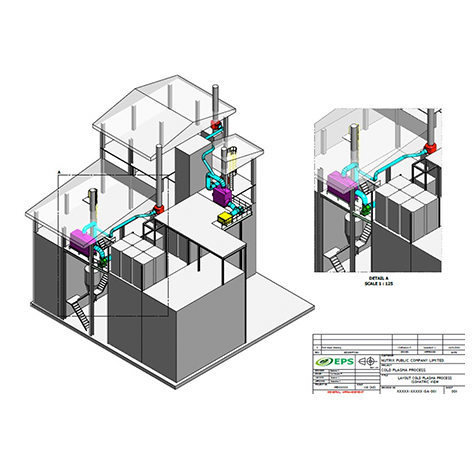 Pain Point/Need:
Customer want to assess and prevent the impact of stack discharge gas because their plant are in the community area.
Action:
EPS provided odor impact assessment to evaluate the type and concentration of mixture in flue gas and simulate the air dispersion model to visualize its effect. Meanwhile, we surveyed nearby communities to perceive their feedback. After that, we summarized the result of community satisfaction and best possible countermeasure with budgetary to the customer.
Result:
Customer got to know their process discharge gas parameter and the solution to treat it.
---
Pain Point/Need:
Utilizing free space on the building roof to produce electricity from solar power.
Action:
EPS provide EPC service including engineering, procurement, and installation for 45.6 Wp Solar roof project.
Result:
Reduce electricity purchasing from PEA
KFC SangSom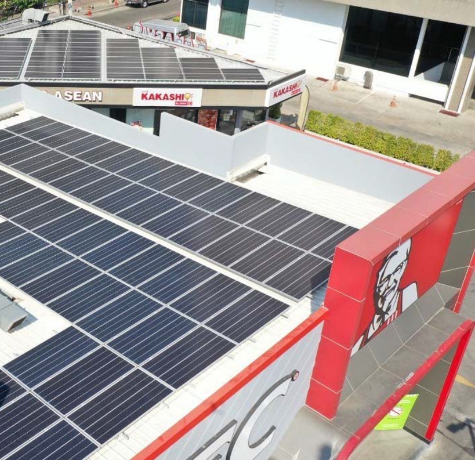 ---
Sun sweet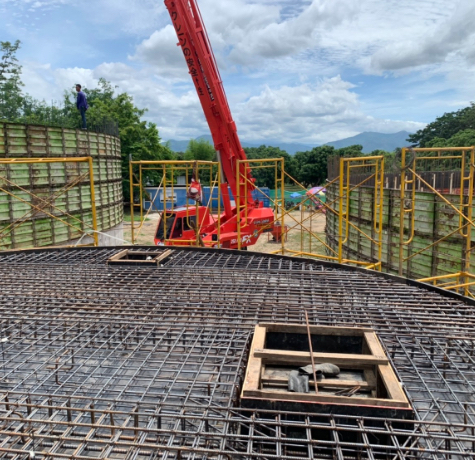 Pain Point/Need:
Customer want to use waste from corn to generate electricity for plant usage
Action:
EPS provide total solution for mechanical aspect of the project with collaboration from biogass process consultant from customer, the scope is consisted of engineering design, procurement, fabrication, and site management during installation.
Result:
On - Process
---
Pain Point/Need:
Service lifetime of supporting roller's bearing is less than design.
Girth gear stiffener was cracked
Action:
EPS sent specialist team to do full-inpection of machine conditions to find root causes of problems which can be summarized as below:
Supporting roller's skewness is over acceptable value resulted in high axial force at Roller and Bearing. Our solution is to adjust roller skewness back to standard setting.
Root clearance of girth gear is lower than standard control point resulted in zero backlash and high vibration which caused girth gear stiffener problem. Our solution is to adjust the pinion to increase girth gear root clearance.
Result:
Vibration trend of pinion is decrease.
Roller skewness is normal.
Machine condition is back to standard design and in normal operation.
Thai vegetable oil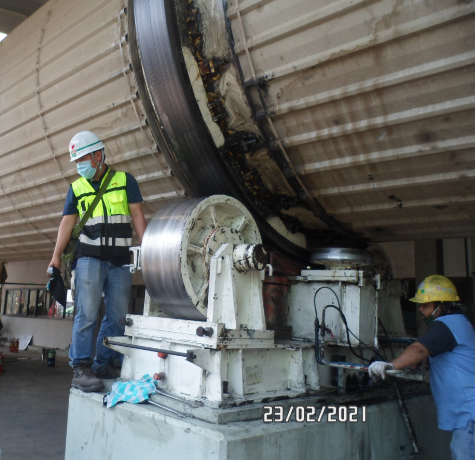 ---
Beer thai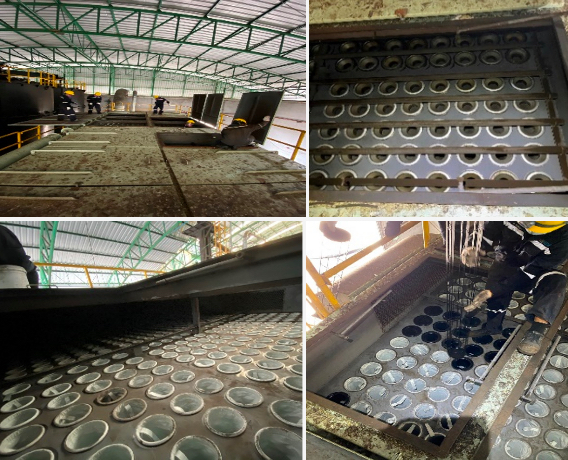 Pain Point/Need:
Existing bag filter use snap ring as a connecter between filter bag and tube sheet, customer want to change to steel casing with mechanical connecting above tube sheet.
Action:
EPS provide the design and replacement of existing bag filter internal part. Validating with the existing drawing, we changing to more reliable connecting design.
Result:
Connecting between filter bag and tube sheet is more reliable and strong.
---