Mechanical Workshop and Spare Part Supply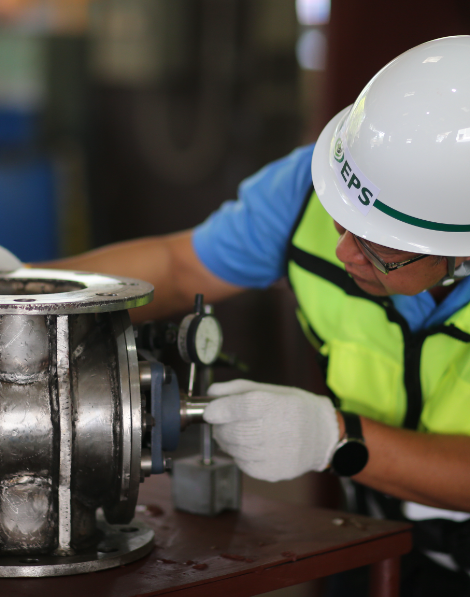 Key benefits
Cost competitiveness by using our EPS workshop
Welding team is certified.
Industry
Building material, Cement, Mineral, Fertilizer, Pulp and paper, Steel, Power generation, Sugar plant, and etc.
Overview
EPS provide fabrication services for metal fabrication with high precision, manufacturing, pre-fabrication, and construction assembly. We are your full service metal fabricator including welding service and wear protection.
Fabrication solution

General spare part supply (Hopper, Bucket, Damper, Tank, Duct, and etc.)
Fabrication work for project (Bag Filter, Separator, Duct work, Steel Structure, and etc.)
Small machine (Rotary Airlock, Screw Conveyor, Air Slide, Belt Conveyor, and etc.)
Wear Protection Solution

Hard facing services in vertical mill. (Onsite, Workshop)
Roller tire
Table liner
New Roller tire supply
Roller press refurbishment (Workshop)
New Roller Press supply
Hardfacing plate
Others hardfacing parts in cement plant
Welding services