Large Rotating Machine and Girth Gear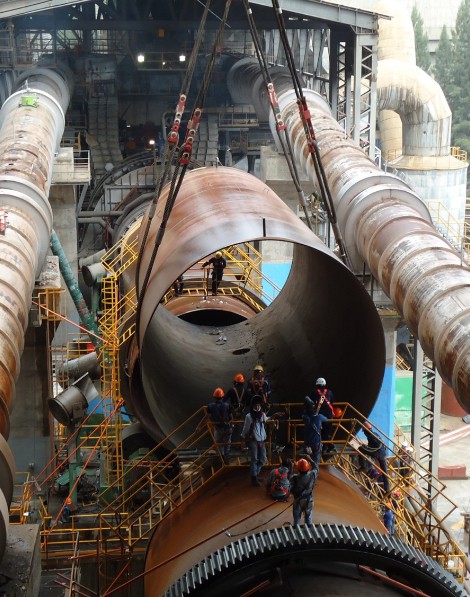 Key benefits
Detect the root cause of machine problem, correct and adjust machine to bring back current condition to standard condition
Reduce breakdown maintenance that have high maintenance cost.
Increase machine reliability
Having the plan and preparing for machine maintenance such as spare part.
Industry
Building Material, Cement, Mineral, Fertilizer, Pulp and Paper, Steel, Feed, Food and Beverage, Chemical, and etc.
Overview
EPS has expert engineers and is ready to provide heavy machinery engineering services in various industries. Its principal is similar to machinery operation in the cement industry, such as a rotating machine, grinding machine, etc.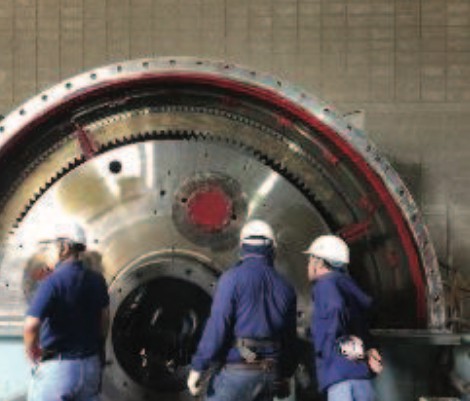 Large Rotating Machine and Girth Gear Cover all type of Rotating machine such as Rotary kiln, Lime kiln, Rotary drum dryer, Rotary drum cooler, Granulator, Tube mill, etc.

Machine installation
Machine inspection and adjustment
Machine maintenance, repair and overhaul (Shell replacement, Girth gear and pinion reverse/replacement, Tyre alignment/replacement, Supporting roller replacement, Journal baring scraping)
Tyre, Supporting roller and Thrust roller resurface.
Spare part supply
Shell welding inspection by UT Phase Array and etc.,
Rotary Kiln

Rotary Kiln installation project.
Hot and Cold Rotary Kiln inspection (including Hot Kiln alignment)
Rotary Kiln adjustment (Kiln axis, Roller skew for Kiln axial load balance)
Rotary Kiln overhaul (Kiln shell replacement, Girth gear and Pinion reverse/replacement, Tyre replacement, Inlet seal/Outlet seal replacement, Roller replacement)
Rotary Kiln maintenance (Bearing scraping, Shim slide shoe, Side guide replacement)
Tyre, Supporting roller and Thrust roller resurface.
UT Phase Array for Kiln shell welding inspection, and etc.