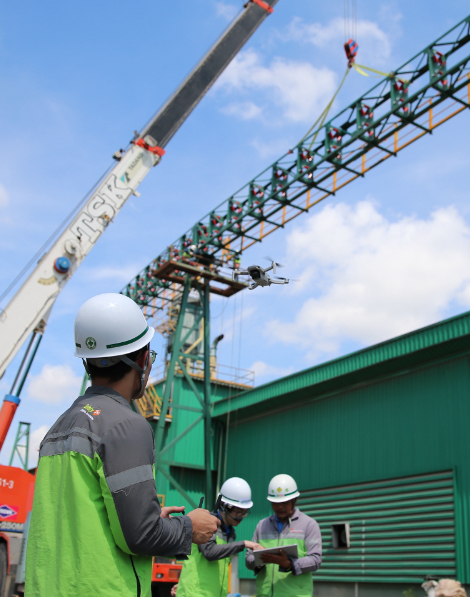 Key benefits
Maximize plant productivity and reduce operation losses by process assessment to find improvement gap.
Prevent machine major breakdown by checking machine health and condition for maintenance preparation.
Accurate plant survey for area utilization in solution design.
Industry
Building material, Cement, Mineral, Fertilizer, Pulp and paper, Steel, Power generation, Feed, Food and Beverage, and etc.lding
Overview
EPS provide plant assessment to check 3 aspects
Process assessment to point-out under perform gap and to design plant improvement solution
Machine assessment to know machine health and condition in order to plan the preventive maintenance in advance.
Site survey to check available area for improvement solution design.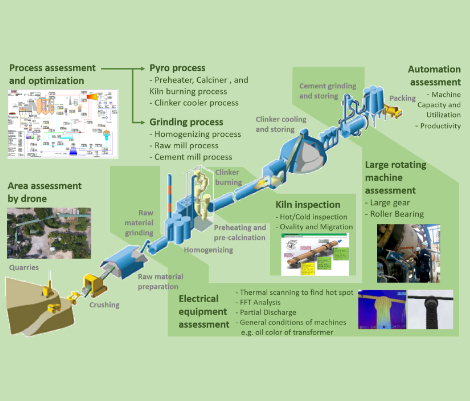 Process assessment
Assess machine condition for maintenance preparation
Site survey and measuring by drone technology